SMALL-GROUP TOUR: YUNNAN AND TIBET COMBINED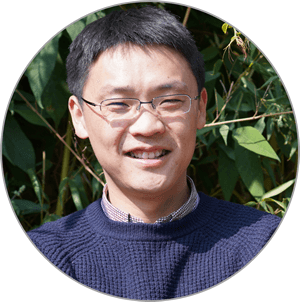 19 days | Kunming, Shilin, Jianshui, Yuanyang, Dali, Shaxi, Lijiang, Shangri-La, Lhasa, Gyantse, and Shigatse
Tour Highlights:
An itinerary for an affordable budget
The majestic scenery of Yunnan and the Tibetan highlands
Experience the life of different minorities in Dali, Shaxi, Lijiang, Shangri-La, and Tibet
Start your trip at a lower altitude to adapt to the Tibet plateau
The Potala Palace, Gyantse, and Shigatse, the fervor of the pilgrims, shaggy yaks
Discover the festivals and colorful markets of minorities
In the bustling and lively markets of the villages, you will meet ethnic people who wear their traditional costumes and jewelry. They sell agricultural products, fabrics, and handicrafts.
We also recommend that you attend a festival during your journey. It will be an opportunity to meet minorities who wear traditional costumes. You will see superb shows or religious ceremonies.
The itinerary is designed according to the festivals and the markets. The order of visits will be adjusted according to the dates of festivals and the markets. You can check the chart for more information about the festivals and markets.
DAY 1:
​FLIGHT TO KUNMING 
Take a flight to Kunming, the capital of Yunnan province.
DAY 2: ARRIVAL IN KUNMING
   1900 m alt.
Upon arrival in Kunming, you will be met by your guide and transferred to your hotel.
Visit the Green Lake Park and Yuantong Buddhist Temple.
Kunming specialty dinndr: The Cross bridge rice noodles.
DAY 3:
​KUNMING – SHILIN – JIANSHUI     1750 m alt.
Drive to Shilin (78 km/1h30).
Visit the Stone Forest, which is famous for its karst formations.
Drive to Jianshui (240 km/3hrs).
Visit Chaoyang Tower that dates back to the Ming Dynasty.
DAY 4: JIANSHUI – YUANYANG
Stroll in the Zhu Family Garden, built at the end of the 19th century by wealthy merchants.
Discover the magnificent Confucian Temple which is the largest in China after that of Qufu.
Walk to a Tofu Workshop outside the West Gate to watch the production of Tofu (bean curd).
Drive to Yuanyang (230 km/5hrs). On the way, stopover at a fruit market in Lengdun Village, located on the banks of the Red River.
Watch the splendid sunset at Bada Viewpoint if weather permits (otherwise do it the next day).
DAY 5:
YUANYANG
Watch the majestic sunrise over the rice terraces in the village of Duoyishu.
Visit a local ethnic minority market.
Watch an ethnic dance show and have lunch at Malaohe Village.
2-hours hike through beautiful landscapes of rice terraces and small villages.
Visit several well-known scenic views along the rice terraces: Bada, Malizhai, Quanfuzhuang, etc.
DAY 6:
​YUANYANG –
 TUANSHAN (JIANHSHUI)
Drive to Tuanshan Village (132 km/4hrs). Make a stopover at the Double Dragon Bridge.
Visit Tuanshan Village and its traditional buildings of the Qing dynasty.
DAY 7:
​JIANSHUI – KUNMING
After breakfast, drive to Kunming (220 km/3h30). You can take a leisure stroll at the Mongolian village of Xingmeng if you want.
Arrive in Kunming, you will visit Western Hills. It is located on the west bank of Dianchi Lake, considered a sacred place for Buddhists and Taoists.
After dinner in Kunming, you will watch a wonderful show called "Dynamic Yunnan" (20:00 to 21:30).
DAY 8:
KUNMING –
DALI –
 XIZHOU
   2000m alt.      
Drive to Dali (347 km/5hrs).
Arrive in Dali and explore Dali Old Town.
Stroll in a tea plantation on Cangshan Mountain and learn to make tea: pick, roll, bake.
Head to Xizhou Village (30 minutes).
DAY 9

:
XIZHOU –
 SHAXI     2100 m alt.    
Visit the lively Xizhou Market.
Drive to Shibaoshan (2hrs).
Explore the Shibaoshan Grottoes.
Down the hills by a small path towards Shadengqing Valley if you want (2hrs), otherwise you can return by car.
Stroll at Shaxi Village, a former major trade center on the Ancient Tea and Horse Road.
DAY 10
:
SHAXI – LIJIANG   2400 m alt.
Drive to Lijiang (100 km/2hrs).

Visit the Black Dragon Pond Park.

Stroll in the Lijiang Old Town.
Optional tour: If time permits, you can visit the Mu's Residence.
Discover Shuhe Village. It was a very important village on the Ancient Tea and Horse Road leading to Tibet.
DAY 11: LIJIANG – TIGER LEAPING GORGE  1900m alt.
Visit Baisha village, the first capital of the Naxi Kingdom, there are still traditional houses of the Naxi minority.

Optional tour: If you like, you can visit an embroidery institution. Invested by the government of Lijiang, this institution offers training to local people who lost their land due to the construction of the second-largest dam in China.
Head to the Tiger Leaping Gorge.
Make a stopover at the Hutiaoshi viewpoint.
Continue the driving to the village of Walnut Garden (30 minutes), check in the guesthouse.
Walk in the village located on the banks of the Yangtze River.
DAY 12: TIGER LEAPING GORGE – SHANGRI-LA      3300 m alt. 
Drive to Shangri-La along mountain road (120 km/2h30).

On the way, you can stop at viewpoints to take photos of the snow-capped Yulong and Haba mountains if the weather is nice.

Take a leisure walk around Napa Lake on the plateau.
Stroll in the Shangri-La Old Town.
Participate in the spontaneous dances with the locals at the old town square in the evening.
DAY 13:
SHANGRI-LA
Visit a lively Tibetan local market.
Discover the Songzanlin Monastery which is the most important lamasery in Yunnan.
Meet a Tibetan family and have lunch with them.
You will visit the Ringha Monastery.
DAY 14:
SHANGRI-LA – LHASA
3400 m alt.
Fly to Lhasa.
On arrival, you will be met by your English-speaking guide and transferred to Lhasa (70 km/1h30).
Visit the Sera Monastery, it is a monastic training center in Tibet still welcoming many young monks and pilgrims today.
Take a leisure walk around the old town, including Barkhor Square.
DAY 15:
LHASA –
YAMDROKTSO – GYANTSE
    4040 m alt.  
Transfer to Gyantse (260 km/8hrs, including a 5h30 drive).
On the way, you will have a superb panorama of Yamdrok-Tso Lake.
Pass through the Karola Pass (4960 m) and enjoy the scenery of the majestic Nojin Kangtsang Glacier.
Arrive at the old town of Gyantse, renowned as one of the prettiest towns in Tibet.
DAY 16:
GYANTSE – SHIGATSE
4040 m alt.
Visit Palkhor Monastery, one of the rare Tibetan monasteries that belong to the three sects of Sagya, Kadam, and Gelug at the same time.
You will climb up to the Gyantse Dzong Castle to enjoy a remarkable view of the Gyantse valley.
Drive to Shigatse (93 km/2hrs).
Stopover for a walk at Shalu village.
Stroll in the local market of Shigatse.
DAY 17:
SHIGATSE
–
LHASA
Visit the Tashilumpo Monastery, a must-see monument for a visit to Tibet.
Return to Lhasa along the Yarlung Zangbo River (265 km/5hrs).
DAY 18:
LHASA, RETURN FLIGHT
Visit the Potala Palace.
Enjoy a tour of Lhasa's most important place of pilgrimage for Tibetans, the Jokhang.
Free time before transfer to Gongar airport for your return flight.
Extension: You can take the train from the Tibetan Plateau to Xining, the capital of Amdo. During this journey on the highest train in the world, you will see very beautiful landscapes: snow-capped mountains, alpine lakes, as well as herds of domestic and wild animals. After exploring the city of Xining, you return home by plane via Chengdu, where you will visit pandas and the Giant Buddha (4 days).
DAY 19: ARRIVE HOME
Arrive home with precious memory in mind.
Source: https://www.cielyunnan.com/circuits-en-petit-groupe-au-yunnan/voyage-du-yunnan-au-tibet/
YUNNAN AND TIBET COMBINED
| Guaranteed departures from 4 people, maximum 12 people | Price/person |
| --- | --- |
| For a group of 4 to 6 people | 2 531 € |
| For a group of 7 to 9 people | 2 160 € |
| For a group of 10 to 12 people | 1 906 € |
| Supplement for the person who will take a room alone during the whole trip | 463 € |
Price includes
The hotels are mentioned in the itinerary (includes breakfast).
Full board (from dinner on day 02 to lunch on day 18, a glass of drink for each meal: water, beer, or tea)
Transfers by a private vehicle during the tour.
Quality English-speaking guides at every stage throughout the tour.
Entrance tickets for the visits and activities during the tour. (Except optional tours).
Accommodation and meals for your guides and drivers.
Domestic flights: Shangri-La/Lhasa (economy class, includes tax)
24 hours a day, seven days a week, our English-speaking advisor provide online assistance service for the duration of your stay.
Tibet travel permit.
Free credit card payment or bank transfer, bank charges will be borne by our company. This allows you to avoid bank transfer fees to China. Payment by credit card is free and at no extra cost, so you don't have to add additional travel insurance.
The price does not include
International flights.
Chinese visa fees ($140 per person).
Tips for guides and drivers ($45 per person for the entire stay).
Travel insurance, additional activities, personal expenses.
Recommended hotels
For your information, the level of comfort of hotels in Tibet is not comparable with those in Yunnan. Especially in some remote areas like Shigatse and Gyantse where the supply is meager. We try to select for you the best hotels that offer basic but acceptable accommodation.
Guaranteed departures from 4 people

Departure dates 2020
Thursday 04/09/20 to Thursday 04/23/20

2 people registered

Thursday 04/16/20 to Thursday 04/30/20
Probable
Thursday 07/05/20 to Thursday 21/05/20

9 people registered

Monday 07/09/20 to Monday 21/09/20,

high season + 100 € / person

2 people registered

Monday 12/10/20 to Monday 26/10/20
Probable
Monday 02/11/20 to Monday 16/11/20
Probable
If you have several extra days for your trip, it is possible to add a choice of extensions/excursions associated with this trip.
World's Highest Train Trip (+ 3~5 days):
After your stay in Tibet, we can leave Lhasa by soft sleeper train and make an exceptional journey on this roof of the world train. The scenery is beautiful on the way. You can get off the train in Xining or Lanzhou, on your way to Beijing or Shanghai.
If you don't mind the long journey, you can get off in Chengdu or Xi'an to see the panda and the Terracotta Warriors and Horses of China's first emperor.
When to go?
This tour is suitable all year round except between early March and early April (Tibet is closed to foreign travelers during this period). But the best seasons are in spring and autumn (April, May, June, September, and October) when temperatures are mild. In Yunnan and Tibet, summers are pleasant and temperatures are comfortable, the monsoon brings some rain from July and early September, but it won't influence this cultural tour.
Information about Yunnan climate:
You can visit Dali at any time of the year thanks to its somewhat mild climate. Most people visit Dali between March and June, as well as between September and November. During those two periods, Dali's weather is almost perfect in the sense that it doesn't rain very much.
Shangri-La is about 3,300 meters above sea level. The climate is changeable in four seasons. Like all plateaus, the temperature difference between morning and evening is large and the wind is strong. If the sun shines during the day, the temperature can reach 25 degrees or more. At night, there is a feeling of cold wind. No matter what season, you should prepare a jacket and sun protection items.
Lijiang: You can travel to Lijiang year-round. During the springtime (March-May), visitors will be quite comfortable here. It's not too cold and not too hot (14°C is the average temperature during this period).
The temperature doesn't get any hotter than 24°C during the summertime.
Information about Tibet climate:
 – May, June, September, and October: Those are the best months with a dry and pleasant climate. Mild temperatures during the day and beautiful weather, It's an ideal period for outdoor activities.
– November to April: It is the low season with fewer tourists and is affordable. Although it's cold during the period, it is a very good time for travel. But beware, traveling in a high-altitude area may be slightly more strenuous than usual.
– July and August: It's the high season as well as the rainy season in July and August, it is best to avoid this period.
Entry formalities in Tibet
To enter Tibet, document needed for application:
a Chinese visa.
a special permit, which must be obtained through a government-licensed travel agency, and an itinerary must be agreed with the agency.
– It is best to do this at least 2 months in advance.
– We provide all the necessary documents to obtain the Chinese visa and to apply for the Tibet travel permit.