SMALL-GROUP TOUR: WONDERS OF YUNNAN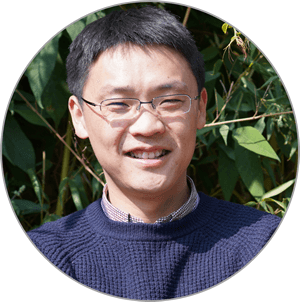 15 days | Kunming, Shilin, Jianshui, Yuanyang, Dali, Xizhou, Shaxi, Tiger Leaping Gorge, Shangri-La, and Lijiang
Tour Highlights:
The most beautiful places in southern and northern Yunnan
The diverse landscape of Yunnan
Attend Festivals of different ethnic minorities
Meet Yunnan ethnic minorities
Comfortable hotels away from the hustle and bustle
Varied delicious food
Discover the festivals and colorful markets of minorities
In the bustling and lively markets of the villages, you will meet ethnic people who wear their traditional costumes and jewelry. They sell agricultural products, fabrics, and handicrafts.
We also recommend that you attend a festival during your journey. It will be an opportunity to meet minorities who wear traditional costumes. You will see superb shows or religious ceremonies.
The itinerary is designed according to the festivals and the markets. The order of visits will be adjusted according to the dates of festivals and the markets. You can check the chart for more information about the festivals and markets.
DAY 1: FLIGHT TO KUNMING    
Take a flight to Kunming, the capital of Yunnan province, located in southwestern China.
DAY 2: ARRIVAL IN KUNMING    1900 m alt.
Upon arrival in Kunming, you will be met by your guide and transferred to your hotel.
Visit the Green Lake Park and Yuantong Buddhist Temple.
Kunming specialty dinner: The Cross bridge rice noodles.
DAY 3:  KUNMING – SHILIN – JIANSHUI     1750 m alt.
Drive to Shilin (78 km/1hr), and visit Naigu Stone Forest, which is famous for its karst formations.
Drive to Jianshui (240 km/3hrs) and check-in at the hotel.
Visit Chaoyang Tower that dates back to the Ming Dynasty.
DAY 4: JIANSHUI – YUANYANG
Stroll in the Zhu Family Garden, built at the end of the 19th century by wealthy merchants.
Discover the magnificent Confucian Temple which is the largest in China after that of Qufu.
Walk to a Tofu Workshop outside the West Gate to watch the production of Tofu (bean curd).
Drive to Yuanyang (230 km/3h30). On the way, stopover at a fruit market in Lengdun Village, located on the banks of the Red River.
You can see the rice terraces on the road.
Watch the splendid sunset at Bada Viewpoint if weather permits (otherwise do it the next day).
DAY 5:
​YUANYANG 
Watch the majestic sunrise over the rice terraces in the village of Duoyishu.
Visit a local ethnic minority market.
Watch an ethnic dance show and have lunch at Malaohe Village.
2-hours hike through beautiful landscapes of rice terraces and small villages.
Visit several well-known scenic views along the rice terraces: Bada, Malizhai, Quanfuzhuang, etc.
DAY 6: YUANYANG – TUANSHAN (JIANSHUI)
Drive to Tuanshan Village (132 km/4hrs). Make a stopover at the Double Dragon Bridge.
Visit Tuanshan Village and its traditional buildings of the Qing dynasty.
DAY 7: ​JIANSHUI – KUNMING  1900 m alt.
After breakfast, drive to Kunming (220 km/3h30). You can take a leisure stroll at the Mongolian village of Xingmeng if you want.
Arrive in Kunming, you will visit Western Hills. It is located on the west bank of Dianchi Lake, considered a sacred place for Buddhists and Taoists.
After dinner in Kunming, you will watch a wonderful show called "Dynamic Yunnan" (20:00 to 21:30).
DAY 8: ​KUNMING – DALI – XIZHOU     2000 m alt.
Drive to Dali (347 km/5hrs).

Arrive in Dali and explore Dali Old Town.
Stroll in a tea plantation on Cangshan Mountain and learn to make tea: pick, roll, bake.
Head to Xizhou Village (30 minutes).
DAY 9: XIZHOU – SHAXI     2100 m alt.
Visit the lively Xizhou Market.
Drive to Shibaoshan (2hrs).
Explore the Shibaoshan Grottoes.
Walk down the hills by a small path towards Shadengqing Valley if you want (2hrs), or you can return by car.
Stroll at Shaxi Village, a former major trade center on the Ancient Tea and Horse Road.
DAY 10: SHAXI – LIJIANG    2400m alt.
Drive to Lijiang (100km/2hrs).
Visit the Black Dragon Pool Park.
Stroll in the Lijiang Old Town.
Optional tour: If time permits, you can visit the Mu's Residence.
Discover Shuhe Village. It was a very important village on the Ancient Tea and Horse Road leading to Tibet.
DAY 11: LIJIANG – TIGER LEAPING GORGE    1900m alt. 
Visit Baisha village, the first capital of the Naxi Kingdom, there are still traditional houses of the Naxi minority.
Optional tour: If you like, you can visit an embroidery institution. Invested by the government of Lijiang, this institution offers training to local people who lost their land due to the construction of the second-largest dam in China.
Head to the Tiger Leaping Gorge.
Make a stopover at the Hutiaoshi viewpoint.
Continue the driving to the village of Walnut Grove (30 minutes), check in the guesthouse.
Walk around this village located on the banks of the Yangtze River.
DAY 12: TIGER LEAPING GORGE – SHANGRI-LA    3300 m alt 
Drive to Shangri-La along mountain road (120 km/2h30).
On the way, you can stop at viewpoints to take photos of the snow-capped Yulong and Haba mountains if the weather is nice.
Take a leisure walk around Napa Lake on the plateau.
Stroll in the Shangri-La Old Town.
Participate in the spontaneous dances with the locals at the old town square in the evening.
DAY 13: SHANGRI-LA
Visit a lively Tibetan local market.
Discover the Songzanlin Monastery which is the most important lamasery in Yunnan.
Meet a Tibetan family and have lunch with them.
Explore the Ringha Monastery.
DAY 14: SHANGRI-LA – KUNMING, DEPARTURE FLIGHT
Drive to the train station and take a bullet train to Kunming (4hrs).
Arrive in Kunming, welcome by your new driver, and drive to the old town of Guandu.
Optional tour: If time permits, you can also visit the Yunnan Provincial Museum.
Drive to Kunming Airport for your return flight.
DAY 15: ARRIVAL AT HOME
Arrive home with precious memories in mind.
Source:https://www.cielyunnan.com/circuits-en-petit-groupe-au-yunnan/merveilles-du-yunnan-en-petit-groupe/
| Guaranteed departures from 4 people, maximum 14 people | Price/person |
| --- | --- |
| For a group of 4 to 9 people | 1 625 $ |
| For a group of 10 to 14 people | 1 406 $ |
| Supplement for the person who will take a room alone during the whole trip | 463 $ |
Price includes
The hotels are mentioned in the itinerary (includes breakfast).
All meals (from dinner on day 02 to lunch on day 14. One glass of drink: water, beer, or tea).
A private vehicle using in the itinerary.
Quality English-speaking guides at every stage throughout the tour.
Accommodation and meals for your guides and drivers.
Entrance tickets for the visits and activities during the tour.
The Yunnan Dynamic Show tickets. (Class C).
The bullet train tickets: Shangri-La/Kunming (the second class).
24/7 support from the agency.
Free credit card payment or bank transfer, bank charges will be borne by our company. This allows you to avoid bank transfer fees to China. Payment by credit card is free and at no extra cost, so you don't have to add additional travel insurance.
The price does not include
International flights.
Tips for guides and drivers.
Accident, repatriation, and health insurance.
Warm Tips:
You can also check out our organized small group tours here
To facilitate your stay, we suggest that you change your quotes on arrival and departure at the current exchange rate. The formalities to be completed in Chinese banks are particularly tedious.
Hotels offered
For each city, we have recommended two or three hotels for you to choose from below. The first hotel listed has been pre-selected by Ciel Yunnan.
Guaranteed departures from 4 people in 2021
| 2021 departure dates | |
| --- | --- |
| Thursday 25/02/21 to Thursday 11/03/21 | Registration open |
| Saturday 13/03/21 to Saturday 27/03/21 | Registration open |
| Friday 26/03/21 to Friday 09/04/21 | Registration open |
| Thursday 08/04/21 to Thursday 22/04/21 | Registration open |
| Thursday 22/04/21 to Thursday 06/05/21 | Registration open |
| Saturday 08/05/21 to Saturday 22/05/21 | Registration open |
| Thursday 20/05/21 to Thursday 03/06/21 | Registration open |
If you have several extra days for your trip, it is possible to add a choice of extensions/excursions associated with this trip.
Optional tour to extend your stay to North and East China on a new small-group tour. You can discover the must-see sites: Beijing and its Forbidden City, Datong and its formidable Yungang Caves, Xi'an and the Terracotta Army, the Bund in Shanghai, and Suzhou.
When to go?
You can travel to Yunnan throughout the year. But the best seasons to do this tour are in spring (between April and early June) and independently (between September and early November) when the temperatures are mild.
Why our agency does not offer the high-speed train trip between Kunming and Dali?
Quite simply to make your trip as comfortable as possible. The journey between Kunming and Dali can be done by car or high-speed train. The high-speed train is certainly a priori faster, but if we take into account the time spent in Kunming station for checks, walking with luggage in the station and the fact that Dali station is in the new city of Dali then put all the luggage back on the bus and travel for another 40 minutes to your hotel, we prefer to suggest that this trip be made by comfortable private bus (count 5:30 am with a break). Luggage will be transferred directly to the hotel, which is more comfortable and less tiring.