SOUTHWEST CHINA: VILLAGES & MINORITIES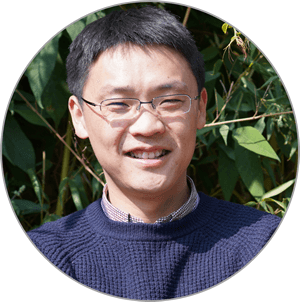 17 days丨Kunming, Lijiang, Shangri-La, Jianchuan, Shaxi, Dali, Guiyang, Rongjiang, Zhaoxing, Guilin, Xingping, Yangshuo, and Guangzhou.
Tour Highlights:
The wonderful natural view of southern China (rice terraces, minority villages, etc.)
Take the best opportunity to experience local life and ancient traditions.
Authentic villages, lively markets, and minorities still living in respect of tradition
DAY 1: FLIGHT TO KUNMING
Flight with China Southern Airlines including a stopover in Canton, and Kunming.
DAY 2: ​ARRIVAL IN KUNMING
1900 m alt.
Arrive in Kunming, you're met at the airport by your private driver, and driven to your hotel by private car.
You can take a stroll to Green Lake Park, which is located near your hotel. It is the most well-known garden with a history of 300 years.
Visit the Yuantong Buddhist Temple.
Kunming specialty: The Cross bridge rice noodles.
DAY 3: KUNMING, THE HIGH-SPEED
TRAIN
 TO LIJIANG   
2400 m alt.
Transfer to the train station and take the high-speed train to Lijiang(3hrs).
Upon arrival in Lijiang, you're met by your driver.
Stroll around the charming old town of Lijiang.
Visit the Residence of the Mu family.
Visit the Black Dragon Pool Park. It is a model of Chinese gardens and gives you a superb view of the Jade Dragon Snow Mountain.
Stroll at Shuhe Village.
DAY 4: ​LIJIANG

–

TIGER LEAPING GORGE

–

SHANGRI-LA      3400 m alt.
DAY 5: ​SHANGRI-LA
A short stroll in the villages around the lake of Napa plateau.
A nice walk around Napa Lake.
Visit Songzanlin Monastery, the largest Tibetan Buddhist Monastery in Yunnan.
Optional tour: Take lunch with a Tibetan family.
Optional tour: Visit the Baiji Monastery.
DAY 6: SHANGRI-LA – SHAXI     
2300 m alt.
Drive to Shaxi (4hrs).
On the road, you would discover the old town of Jianchuan, little known by tourists, but praised as the wood carving paradise.
Stroll through Shaxi village, a former major trade center on the Ancient Tea and Horse Road.
DAY 7:  SHAXI – DALI   
2000 m alt.
Drive to Shibaoshan (1hr). Explore the Shibaoshan Grottoes on foot.
Road trip to Dali (2hrs).
On the road, visit the Xizhou Village.
Then stroll in the old town of Dali.
DAY 8:  DALI, THE HIGH-SPEED TRAIN TO SHILIN
1700 m alt.
Drive to Xizhou village (30 minutes) and visit the lively morning market.
Then depart for Cangshan Mountain, where you can visit a tea plantation, to learn how to make tea: pick, roll, bake.
Optional tour: sightseeing of the Three Pagodas Temple, which is the religious symbol of Dali.
Drive to Dali Train Station and take the high-speed train to Shilin(2h30).
Arrive in Shilin, meet your driver, and transfer to your hotel (40 minutes).
DAY 9 : SHILIN – KUNMING, THE HIGH-SPEED TRAIN TO KAILI   
800 m alt. 
Visit the Naigu Stone Forest.
Transfer to Kunming South Railway Station (1h30) and take the high-speed train to Kaili (2h50).

After arrival, meet with your new driver, and drive to your hotel by private car

.
DAY 10: KAILI – RONGJIANG
940 m alt.
Drive to Shiqiao Village, which is a habitation of the Miao group.
Discover the authentic Shui village: Zenlei village.
Then drive to Rongjiang.
DAY 11:  RONGJIANG – ZHAOXING 
94
0 m alt.
Visit the morning market of Rongjiang.
Explore Bapa Dong Village and enjoy the best-preserved lifestyle, customs, and traditions.
Stroll through Huanggang Dong Village, the best-preserved Dong village hidden in the mountains of Guizhou.
Visit Zhaoxing Dong Village, the most charming Dong village in Guizhou.
DAY 12:  ZHAOXING, THE HIGH-SPEED TRAIN TO GUILIN    160 m alt. 
Drive to Tang'an village (40 mins).
A wonderful hike from Tang' an Village to Zhaoxing Village via Xiage (2h30/3hrs), enjoy the majestic scenery of the valley lined with rice fields and authentic villages.
Drive to Congjiang Railway Station and take the high-speed train to Guilin (1hr).
After arrival, welcome by your new driver and transfer to your hotel.
DAY 13:  GUILIN – LONGJI – GUILIN 
Transfer to Longji (2hrs), which brings together Zhuang and Yao villages and magnificent landscapes of rice terraces, and it is real "Land Art".
Walk around the rice fields, visit the villages of the Yao and Zhuang around Ping' an.
Drive to Guilin (1hr).
DAY 14: GUILIN – YANGDI – XINGPING – YANGSHUO/JIUXIAN
150 m alt.
Drive to Yangdi (2hrs).

Take the bamboo rafting from

Jiuma Mountain. Jiuma (Nine Horses) Mountain is the major landmark seen along the Li River during boat cruising, where you can enjoy the most attractive part of the Li River.
 Have a short walk along the river to Xingping village (1hr/1h30), otherwise by electric shuttle.
Drive to Fuli (40 minutes) and visit the Fuli Village famous for its typical colorful fans and scroll paintings.
Continue the driving to Jiuxian (1hr).
DAY 15:  JIUXIAN      
120 m alt.
A day at leisure in Yangshuo, take a bike ride around the surrounding paddy fields and countryside.
Raft trek along the Yulong River.
Optional tour in the evening: "Impression Liu Sanjie", is a riverside sound and light show, illuminating the karst scenery, designed by Zhang Yimou, who directed the 2008 Beijing Olympics' opening ceremony.
DAY 16: JIUXIAN – GUILIN, THE HIGH-SPEED TRAIN TO GUANGZHOU, RETURN FLIGHT  
Transfer to Guilin Train Station (2hrs) and take the high-speed train to Guangzhou (3hrs).
On the road, you can visit Xianggongshan Park, where you can have a panoramic view of the Li River and the valley.
Upon arrival in Guangzhou, you're met by your new driver and transferred to the airport for your return flight.
DAY 17: ​ARRIVAL AT HOME
Arrive home with good memories in mind.
Source: https://www.cielyunnan.com/circuits-yunnan-deux-semaines-et-plus/yunnan-guizhou-et-guilin-la-chine-des-minorites/
Price reduced if you are more than 6 persons

.
| Price per person based on | With driver | With driver + An English-speaking guide |
| --- | --- | --- |
| 2 persons | 2 200 $ | 2 862 $ |
| 4 persons | 1 540 $ | 1 870 $ |
| 6 persons | 1 328 $ | 1 552 $ |
Price includes
The mentioned hotels with breakfast.
Transfers by private vehicle with a driver during the whole journey. For the group without a guide, if necessary, the driver will also act as a guide.
Accompaniment by English-speaking guide (if this option has been chosen).
For the group without a guide, a smartphone will be given on your arrival. You will always be in touch with our 24-hour service. We are going to offer you restaurants with their locations, you can also try cashless payment anywhere in China (we are using less and less cash in China for payment).
Accommodation and meals for your guides and drivers.
The high-speed train tickets: Kunming/Lijiang, Dali/Shilin, Kunming/Kaili, Congjiang/Zhaoxing, Guilin/Guangzhou (second class).
One bottle of mineral water per day per person.
The price does not include
International and domestic flights.
Lunches and dinners.
Entrance tickets for tours and activities, to be paid for directly on site.50% reductions sometimes for travelers over 60, free possible for those over 70.
Tips for guides and drivers (It is recommended 160 RMB / day in total for the driver guide).
Accident, repatriation, and health insurance.
The visa fees.
Warm Tips:
You can also check out our organized small group tours here
To facilitate your stay, we suggest that you change your quotes on arrival and departure at the current exchange rate. The formalities to be completed in Chinese banks are particularly tedious.
Hotels offered
For each city, we have recommended two or three hotels for you to choose from below. The first hotel listed has been pre-selected by Ciel Yunnan.
If you have more days for your trip, it's possible to add/choose the extensions/excursions associated with this trip.
Jianshui and Yuanyang (+ 3~4 days): With 150,000 hectares, the rice terraces of Yuanyang were classified as World Cultural Heritage by UNESCO in 2013 and consider to be the largest and most beautiful one in Asia. They are also home to the Hani, Yi, Dai, and other ethnic minorities, and those groups still retain their traditional customs and habits. Jianshui, a former stopover on the Southern Silk Road, is also known as a Confucian pilgrimage center. Every September, the locals worship Confucius in the temple dedicated to him, the second largest in China. The local culinary specialties such as Jianshui roast tofu are famous in Yunnan.
The authentic Nuodeng Village in Yunlong (+ 1 day): Located 180 km from Dali, on the old tea and horse road leading to Tibet and Burma, Nuodeng is a small village perched on the hillside and accessible only on foot. On-site, you have the opportunity to visit one of the oldest salt wells in the region. The steep streets of this village lead to the imposing temple of Confucius and his monastery located at the top of the village, which enjoy a superb view of the valley.

Wumu and Baoshan (+ 2~3 days): Built at the beginning of the Mongol Dynasty, Baoshan and Wumu are the two most beautiful villages in Yunnan. Perched on a natural promontory, these fortified Naxi villages overlook the Yangtze. The scenery on the river and the terraced fields are breathtakingly beautiful.
Lugu Lake (+ 1~2 days): Located north of Lijiang on the border with Sichuan, Lugu Lake, with an average depth of 40 m, is the second deepest lake in Yunnan. It stretches over an area of 48 km², and its crystal-clear deep blue waters combined with coniferous forests offer a sumptuous landscape. Travelers can ride a horse around Lugu Lake or drive the canoes to the three islands inside it.
When to go?
You could do this trip all year round. But the best seasons for this tour are in spring (between April and early June) and in Autumn (between September and early November) due to the mild temperature. The summer is pleasant, and the climate is cool in Yunnan, but it is hot in Sichuan. Although it rains from July to the beginning of September, it will not pose any problem for your cultural trip.
Dali is a region which we can visit all year round. Its climate is mild all the year. Rarely very cold in winter, summers are constantly cool and the temperature rarely exceeds 30 degrees.
It is cold in Shangri-La in winter from December to March of the following year. The temperature is 10 degrees during the day and below zero in the evening. Warm clothes are essential.
Lijiang: Winters in Lijiang are sometimes cold, but never wet. While the winter days remain pleasant (average of 15/20 degrees). Summers are often hot (sometimes 30 degrees during the day) but never excessive. This pleasant climate is suitable for exploring the region all year round.