SKY MIRROR: YUANYANG RICE TERRACES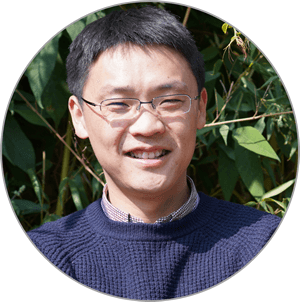 4 days | Kunming, Shilin, Jianshui, and Yuanyang
Tour Highlights:
The most attractive and majestic rice terraces of China
The authentic villages of the Hani and Yi minorities
Visit local markets and meet women in traditional costumes
Stroll through beautiful villages and rice terraces
Small charm hotels overlooking the rice fields
DAY 1: KUNMING

–

​SHILIN

–

YUANYUANG
      1800 m alt.
Drive to Shilin (1hr), and visit the Stone Forest, which is famous for its karst formations.
Drive to Yuanyang (264 km/5h30). You will see the rice terraces along the mountain road as soon as you arrive.
If time permits, you could visit authentic villages of the Hani culture like Azheke.
DAY 2: ​YUANYANG
Watch the majestic sunrise over the rice terraces in the village of Duoyishu. The rice terraces reflect the light from the sun like thousands of mirrors.
Explore a colorful ethnic market, with local people wearing their distinctive traditional dress. It's a good opportunity to get a feel for their lifestyle.
Hike through beautiful landscapes made up of rice terraces and small villages.
Visit several well-known scenic views along the rice terraces: Bada, Malizhai, Quanfuzhuang, Laoyingzui, etc.
Watch the glowing sunset at the "Bada" viewpoint.
DAY 3: YUANYANG – JIANSHUI      1300 m alt.
Drive to Jianshui (3h30).
Visit China's second-largest Confucian Temple.
Go on an excursion to the Zhu Family Garden, which was built in the late nineteenth century by wealthy traders.
DAY 4: JIANSHUI –
 KUNMING
Visit Chaoyang Gate dating back to the Ming Dynasty.
Head to Tuanshan Village (13 km/20 minutes) to see its traditional architecture that dates back to the Qing Dynasty.
Take a short visit to the Double Dragon Bridge.
Drive to Kunming (3h30), the high-speed train, or flight to your next destination.
Source: https://www.cielyunnan.com/circuits-courts-yunnan/miroirs-du-ciel/
The rates below are indicative, and they may vary slightly depending on the season or hotel availability.
| Price per person based on | With driver | With driver + An English-speaking guide |
| --- | --- | --- |
| 2 persons | 425 $ | 592 $ |
| 4 persons | 315 $ | 392 $ |
| 6 persons | 280 $ | 330 $ |
Price includes
The hotels are mentioned in the itinerary (includes breakfast).
Transfers by private vehicle with a driver during the whole journey. For the group without a guide, if necessary, the driver will also act as a guide. Otherwise, it will be equipped with a smartphone translator to facilitate communication.
Accompaniment by an English-speaking guides from the 1st day (if this option has been chosen).
For the group without a guide, a smartphone will be given on your arrival. You will always be in contact with our 24-hour service. We are going to offer you restaurants with their locations, you can also try cashless payment anywhere in China (we rarely use cash in China for payment).
Accommodation and meals for your guides and drivers.
One bottle of mineral water per day per person.
The price does not include
International and domestic flights.
Lunches and dinners.
Entrance tickets for tours and activities, to be paid for directly on site (around 380 RMB per person). 50% reductions sometimes for travelers over 60, free possible for those over 70.
Tips for guides and drivers (It is recommended 160 RMB / day in total for the driver guide).
Accident, repatriation, and health insurance.
The visa fees.
Warm Tips:
You can also check out our organized small group tours here
To facilitate your stay, we suggest that you change your quotes on arrival and departure at the current exchange rate. The formalities to be completed in Chinese banks are particularly tedious
Recommended hotels
For each city, we have recommended two or three hotels for you to choose from below. The first hotel listed has been pre-selected by Ciel Yunnan.
If you have more days for your trip, it's possible to add/choose the extensions/excursions associated with this trip.
Puzhehei, also known as "Little Guilin" (+ 1 day) This region is home to magnificent limestone landscapes. Have a pleasant boat trip to discover lakes, caves, karst peaks, visit the ethnic minority settlements and enjoy the unspoiled ecological environment after arriving in Puzhehei.

 The red lands of Luoxiagou (+ 1~2 days): Departure by road to Dongchuan (3h30/4hrs), a paradise for photographers. Still little known by tourists, Dongchuan is a mountainous agricultural region that offers magnificent landscapes of terraced fields that hug the relief. These iron-rich red soils mixed with the white, green, and yellow colors of the crops form unique pictures to surprises and fascinate travelers.

Luoping, the sea of canola (+ 1~2 days): 228 kilometers east of Kunming, Luoping is located on the border of Yunnan and Guizhou. Luoping's immense expanse of flowering canola fields is arguably the most extraordinary artificial "sea" in the world. During the blooming, which always takes place in February and March, the "sea of ​​canola flowers" ​​in Luoping offers a superb panorama.
When to go?
Yuanyang: The best season to visit Yuanyang Rice Terrace is spring (from mid-February to April) because the rice fields are full of water, and they make up thousands of mirrors that reflect the sky.
Some information about Yuanyang's landscapes over the seasons.
Yuanyang rice fields are filled with water from November to the end of February. From the beginning of March, the land is prepared for the following plantation and will last all the month of April. The rice begins to grow in May, then from June, the rice fields take on green colors, then yellow during the months of July to September. The harvests last all the month of October, and the rice fields are cleaned then put back in the water at the end of November/beginning of December.