HIGHLIGHTS OF NORTH YUNNAN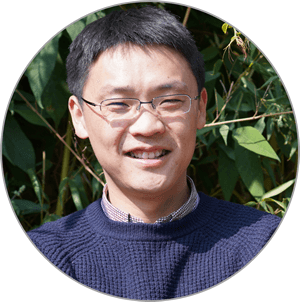 7 days | Dali, Xizhou, Shaxi, Tiger Leaping Gorge, Shangri-La, and Lijiang
Tour Highlights:
The spectacular scenery of the Himalayas
Experience the local life of different minorities in Dali, Shaxi, Lijiang, and Shangri-La
Humanized, quiet and impressing hotels, away from the hustle and bustle
Delicious local food of the Bai minority and Tibetan
DAY 1: ​ARRIVAL IN DALI     
2000 m alt.
DAY 2: DALI – XIZHOU
–
SHAXI   
2300 m alt.
DAY 3:  SHAXI – TIGER LEAPING GORGE   19
00 m alt.
DAY 4: ​TIGER LEAPING GORGE – SHANGRI-LA      3300 m alt.
DAY 5: ​SHANGRI-LA
DAY 6: SHANGRI-LA – LIJIANG     
2400 m alt.
DAY 7: DEPARTURE FROM LIJIANG  
Source: https://www.cielyunnan.com/circuits-courts-yunnan/les-incontournables-nord-yunnan/
The rates below are indicative, and they may vary slightly depending on the season or hotel availability.
| Price per person based on | With driver | With driver + An English-speaking guide |
| --- | --- | --- |
| 2 persons | 727 $ | 1 147 $ |
| 4 persons | 547 $ | 757 $ |
| 6 persons | 498 $ | 628 $ |
Price includes
The hotels are mentioned in the itinerary (includes breakfast).
Transfers by private vehicle with a driver during the whole journey. For the group without a guide, if necessary, the driver will also act as a guide. Whenever possible we try to ensure that he is English-speaking. Otherwise, it will be equipped with a smartphone translator to facilitate communication.
Accompaniment by an English-speaking guides from the 1st day (if this option has been chosen).
For the group without a guide, a smartphone will be given on your arrival. You will always be in contact with our 24-hour service. We are going to offer you restaurants with their locations, you can also try cashless payment anywhere in China (we rarely use cash in China for payment).
Accommodation and meals for your guides and drivers.
One bottle of mineral water per day per person.
The price does not include
International and domestic flights.
Lunches and dinners.
Entrance tickets for tours and activities, to be paid for directly on site (around 345 RMB per person). 50% reductions sometimes for travelers over 60, free possible for those over 70.
Tips for guides and drivers (It is recommended 160 RMB / day in total for the driver guide).
Accident, repatriation, and health insurance.
The visa fees.
Warm Tips:
You can also check out our organized small group tours here
To facilitate your stay, we suggest that you change your quotes on arrival and departure at the current exchange rate. The formalities to be completed in Chinese banks are particularly tedious
Recommended hotels
For each city, we have recommended two or three hotels for you to choose from below. The first hotel listed has been pre-selected by Ciel Yunnan.
If you have more days for your trip, it's possible to add/choose the extensions/excursions associated with this trip.
When to go?
You can travel to Yunnan throughout the year. But the best seasons to do this tour are in the spring due to the mild temperatures. The summers are pleasant, and the temperatures remain temperate. Although the monsoon sometimes brings abundant rains in July and early September, it doesn't pose a problem for this cultural circuit.
Dali is a region with a mild climate that travelers can visit all year round. Rarely very cold in winter, summers are constantly cool, and the thermometer rarely goes above 30 degrees.
It is cold in Shangri-La in winter between December and March. The temperatures rise to 10 degrees during the day and drop below freezing at night. Warm clothes are essential.
Lijiang: Winters in Lijiang are sometimes cold, but never wet. While the winter days remain pleasant (average of 15/20 degrees). Summers are often hot (sometimes 30 degrees during the day) but never excessive. This pleasant climate is suitable for exploring the region all year round.