Ciel Yunnan, your Yunnan families!
Ciel Yunnan, your Yunnan families!
Based in Kunming, the capital of Yunnan province, Ciel Yunnan is a local agency specializing in tailor-made travel arrangements. For 15 years, we have been organizing trips for English-speaking or French-speaking tourists to Yunnan and China.
Ciel Yunnan Travel Agency is registered with the Yunnan Tourism Authority, China under license number L-YN-CJ00008 from KUNMING TRAVEL SERVICE (INTERNATIONAL) CO., LTD. This administrative formality is a guarantee of our legal existence, but also professionalism. Ciel Yunnan organizes many trips for French people who work in establishments located in China, such as the European Union Delegation in China, the Swiss Confederation, Sanofi, Peugeot, Michelin, Chanel, L'Oréal, Cartier, and the Shanghai French School, etc …
We offer the largest choice of destinations in Yunnan and the surrounding regions but also throughout China thanks to our partners while maintaining the same level of requirement.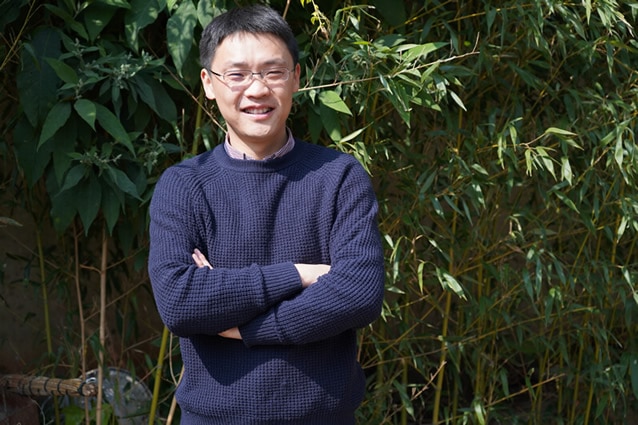 Yan Xia, the founder of the agency
His goal is to introduce and love Yunnan to Chinese and foreign tourists from all over the world. The overall satisfaction of each customer before and during the visit is the best response he can expect from the customer!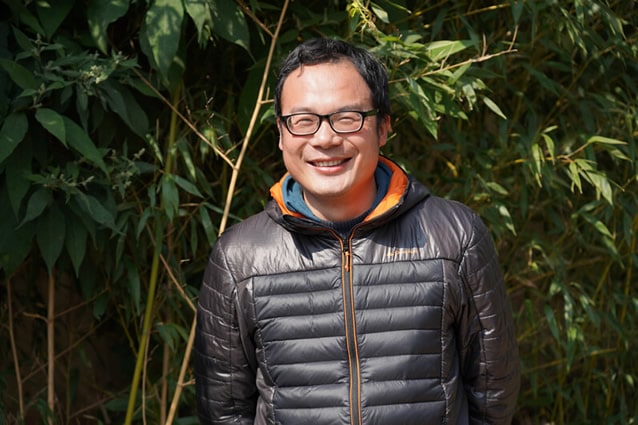 Marc, travel advisor and product manager
Comes from Jiangxi Province, a province in south-eastern China, Marc decided to settle his family in Yunnan after his years of French language studies at Yunnan University. He worked as a French-speaking guide for over 10 years before joining the CY team. He benefits from a great knowledge of the region following his experience as a guide allowing him to suggest the best routes and share his cultural and historical knowledge with our travelers.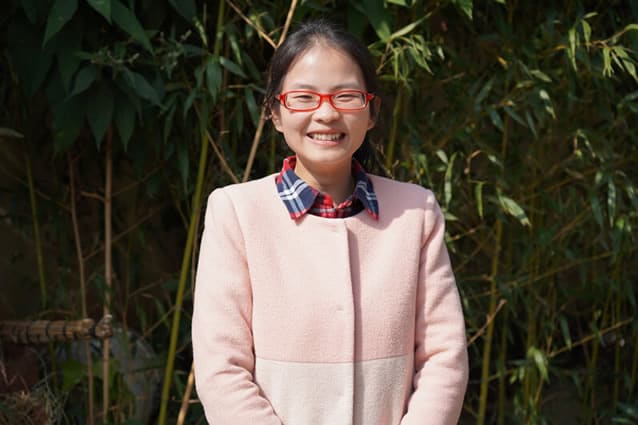 Ann, travel advisor
Born in the Red River region of Yunnan, home to the beautiful rice terraces of Yuanyang, An has worked at Ciel Yunnan since the agency was founded. Her long experience in organizing tailor-made trips for travelers is a valuable tool in our team.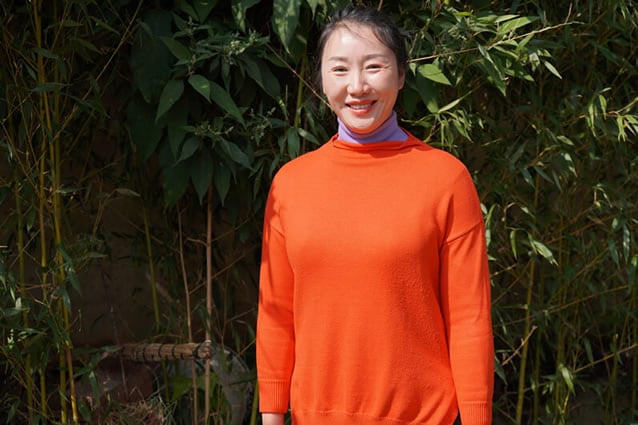 Li, operation manager
Miss Li is responsible for the various reservations. She is the one who selects the best guides, drivers, hotels, and the best restaurant addresses for you.
What we could provide for your Yunnan trip
Before departure
The expertise to inspire you
Our perfect knowledge of Yunnan is not only due to the majority of our team being local but also for we keep exploring new destinations. This allows us to offer our customers circuits that integrate both classic sites and more intimate and authentic places.
Our travel advisers, Marc, Léa, Sophie, Ann and May were excellent guides before joining us in our offices. This hands-on practice gives them a definite advantage in understanding travelers' wishes and developing their program.
Please let us know all of your requirements, habits, and wishes. We will do our best to meet your needs.
Tailor-made trips with the best price
Enjoying super-value services at reasonable prices is the true evaluation from our guests. We are available and attentive to all traveler requests to create unique experiences every time. Our team is committed to responding within 24 hours.
Efficient teamwork
We know perfectly well the workings of organizing a trip as well as the specificity of Chinese legislation and our experience allows us to respond to the slightest unforeseen. At the same time, we provide a selection of bilingual speaking guides, most of whom have been an integral part of our team for many years. We also guarantee that our drivers have the official tourist license inherent in the practice of their profession, guaranteeing a risk-free stay for our customers.
Selection hotels
All of the hotels and accommodations we offer our customers are the result of a drastic selection from our team. After a first inspection visit to verify that they meet our comfort and service criteria, we carry out a post-audit with our customers.
For our customers in search of authenticity, we also offer on certain sites the possibility of lodging with locals for a complete immersion in the many ethnic groups present in Yunnan.
During the journey
Accompany
Upon arrival, you will be provided with a usable mobile phone. Your advisor can be reached on his/her direct line during opening hours and in case of emergency. Our English-speaking Concierge and Assistance service is available for you 24 hours a day, 7 days a week to resolve any problem encountered on site. Whatever the time and the reason, you are sure to find someone to talk to for a quick and efficient solution.
For customers who have subscribed to this option, our English-speaking guides will accompany you to enrich your stay with original information and resolve any communication difficulties you may encounter in Yunnan.
The best of Yunnan cuisine
We leave the freedom of choice of restaurant to our customers. our guides and drivers will give you suggestions about the food and restaurants, and could directly send you to the restaurant your chosen.
Carefully selected local activities
In our itinerary, we offer different thematic options to enhance your visiting.
Picking mushrooms, cooking lessons, accommodation with native people, trekking on foot or horseback, boat cruise, or visit a craft workshop provide our customers with a unique experience and a way of traveling as close as possible to the cultures they encounter.
We are constantly looking for new products to offer. For example, we are currently studying the feasibility of providing a drone video training module that will undoubtedly allow our customers to return from their stay with images worthy of National Geographic's finest documentaries.
Security and worry-free
Our agency is registered with the Yunnan China Tourism Bureau under license number L-YN-CJ00008 from KUNMING TRAVEL SERVICE (INTERNATIONAL) CO., LTD. This administrative formality is a guarantee of our legal existence, but also professionalism.
From a legal point of view, your stay in Yunnan is insured by our travel agency, which allows you to benefit from guarantees of rapid assistance and insurance taken out with the Yunnan Tourism Bureau, in the event of an accident.